Williams Properties
Family. Character. Homes.
Family.
Williams Properties has roots dating back to 1902 when Dax Williams' great-grandparents settled in Washington and began purchasing investment properties, including the land the Capitol Mall in Olympia sits on today.
In 1939 their son purchased the family's first apartment building in Tacoma with the firm belief that "apartments were the homes of the future in such a bustling city".
In 2008, Dax and Chaundra Williams succeeded their parents in management of the company including the Brentwood Apartments, which Rex and Frances Williams purchased in 1972 from Jack and Ethel Williams.
They purchased the Brentwood in 1961, making it the longest held property in the Williams family's current portfolio.
Today, Williams Properties LLC is co-operated by Dax and Chaundra Williams with their mother, Frances Williams. Dax lives in Tacoma and oversees the Tacoma properties;
Chaundra and Frances live in Spokane and oversee the Spokane properties.
Character.
Dax Williams began working summers for the company at the age of fourteen, doing landscaping. On his first day working with the crew, his father Rex instructed his team that during the
work day Dax was to be given no special treatment—Dax's challenge was to overcome the "boss's son" stereotype and earn their respect. It wasn't an easy task, but by combining the work ethic and know how
that came from this process and eventually working his way through every position in the company, paired with the design flair he acquired as an art major at the University of Washington (Go Huskies!),
Dax has focused much of his attention into emphasizing the character of the properties and working to make each home unique. Dax still personally selects the colors, fixtures, flooring, etc. and firmly believes this
attention to detail is necessary to distinguish a space from an apartment to a home.
Homes.
But there's definitely more to a home than the physical space. Your home is your sanctuary. It's where you feel secure. While most of us would love to drive a classic car, few of us do, at least on a regular basis,
given they require a lot of upkeep. Vintage buildings are no different (the majority of the Williams family properties were built between 1889 and 1922). Where the Williams family strives to set themselves apart is by
being incredibly hands on owners. They don't use outside management firms and likewise won't manage anyone else's properties, so they can focus their attention exclusively on their own properties.
If anything goes wrong in your apartment, you're communicating directly with the long-term owners of the building, not the newest management company the owner hired.
Please feel free to reach out anytime at Dax@WilliamsProperties.com.
Welcome to Williams Properties. Make yourself at home!
See what others have to say about us

For more information check us out on facebook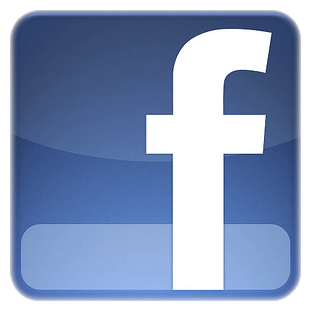 © Williams Properties